Ed Pearlman has taught and performed fiddle throughout the USA and in Canada and Scotland, working with all levels and ages for 35 years. For advanced students and in performance, he has specialized in Scottish fiddle music but has experience in various styles.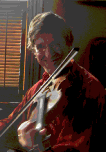 Primary Instructor, Ed Pearlman
Our world-class guest instructors include:

Katie McNally was called "the new face of Scottish fiddling in the USA" in UK's Living Tradition magazine. Her latest project synthesizes her elegant and powerful fiddle playing with the talents of genre-crossing pianist Neil Pearlman and bluegrass phenom Shauncey Ali on viola, in the CD The Boston States.

Irish fiddler Liz Knowles played for Riverdance, soloed on the soundtrack for the film Michael Collins and with such orchestras as the New York Pops and the Cincinnati Pops. She has performed as a member of Cherish the Ladies, String Sisters, Celtic Legends, and Open the Door for Three.

Alden Robinson grew up learning fiddle in Maine and studied Irish traditional music at University College in County Cork in Ireland. His Irish-American fiddle style can be heard on tour and on CDs with the bands Press Gang and Riptide.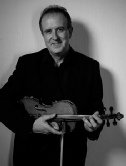 Gordon Gunn is in great demand throughout Scotland as a performer, teacher and composer. He has been described as "one of the most exciting and innovative fiddle players of the times." Gordon is a founding member of Scottish group Session A9 who were voted best live act at the 2012 Trad Awards.
"I think I've learned more from Ed than I have from any of the instructors I've had in the past (and they were all awesome too!)" –Swannanoa fiddle camp student
"Everyone was very impressed with Ed - both his teaching and his playing - and he certainly taught me more about how to use a bow in 20 minutes than I was able to teach myself in 5 years." –Student at Blazin-in-Beauly fiddle camp, Scotland

"I have so enjoyed the Fiddle-Online experience. I look forward each week to spending this time with my fiddling peers from all over the country. And by the way, if i can handle the online technology, anyone can!"
–S. Merrow, East Haddam, CT
"I really like being able to watch and hear Ed play and then to have the opportunity to ask any questions I might have or to ask for a repetition of something if I need it. Overall, it's an enjoyable, low-key way to learn in your own home with a professional musician and teacher as a guide!"
–M. Winn, South Portland, ME
"The online fiddle classes are the most helpful and affordable method I have found for learning basics and new techniques. Class materials are ready online before each class, so students can be prepared. The classes are low pressure, and there is opportunity to ask questions. After each class, review materials are available online."
–D. Brown, Los Alamos, NM
"Fiddle-online has been a big plus for me. I can improve my playing skills while learning tunes even when I am traveling without my fiddle."
– Randall, Portland ME
"The classes are fun and enlightening as well as his online learning website. You can learn at your own pace. I wasn't sure about online learning, but it has served me well."
–T. Perry, Port Charlotte, FL
"I especially enjoy the online group classes, and it is fun to join in these classes with other fiddlers from around the country. Ed has an engaging method of teaching the fiddle, ranging from detailing the history of a particular tune, to his diligence in teaching bowing patterns and other techniques that bring a fiddle tune to life."
–W. Brown, Jackson, MS