What's a "rhythm problem"? It's the struggle some have with keeping the beat while doing all the other things that fiddle playing demands. The frustration shows up clearly when trying to play with others or with recordings. For those who have a serious rhythm problem (and I've seen this affect even some amateur performers), I will suggest an unusual antidote, but most learners don't really have a "rhythm problem"; they have a priority problem. This article offers a few ideas about what might be going on and what to do about it.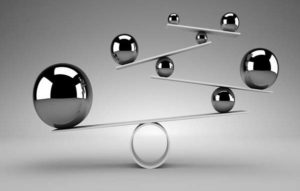 Rhythm is an essential part of the natural world. We all experience it. It's there in the sway of a tree, the gait of a horse, the beating of a heart. We feel it hearing the surf on a beach, and sense it with the tides, with sunrise and sunset. We move with rhythm all the time — walking at a very regular pace, breathing steadily in and out, and impatiently drumming our fingers on a table using a perfectly regular beat.
When we speak forcefully, our timing is unmistakable: speaking with unclear timing makes us sound insincere or uncertain. In fact, when we talk, we use much more complicated timing than music does. For example, if you say to a child, "GO to the CAR," you are using a jig rhythm: ONE-two-three ONE. But if, just as you're about to say those words, you spot a car speeding down the road between your child and the car, you will say, "DON'T go to the CAR!" This is a reel rhythm: ONE-two-three-four ONE. Seeing that car coming made you change instantly and naturally from jig to reel as you spoke. Musicians rarely attempt this, and certainly not without some planning. You manage complex rhythmic skills in everyday life that you probably take for granted.
If you have trouble playing in time, it's not because you don't have rhythm. It's because Continue reading Rhythm Problems