If you don't like taking risks, this article is for you. Maybe you are shy and worried about embarrassment, or you are competitive and afraid to look like you don't know what you are doing. Perhaps you are risk-averse professionally, as a lawyer or accountant, for example.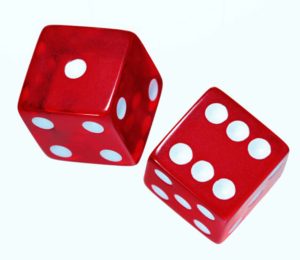 There's good and bad news for you. First, the bad news: Learning and playing music is risky! Not only is it likely that you'll make bad sounds, hit wrong notes, and forget something you thought you learned — all in front of other people — but these "mistakes" are the only pathway to learning an instrument.
Now here's the good news: Playing music is a very low-stakes gamble. Hitting a wrong note or a bad sound is not life-threatening, nor (contrary to some people's fears) will it wreck your reputation.
Too often, learners derail themselves, and slow down or even prevent learning, by taking out precious time to berate themselves or apologize for making a "mistake". I put "mistake" in quotes because Continue reading Music is risky (but the stakes are low!)