In "Finding the Beat, Part 1" we talked about how to figure out where the beats are, how many are in a measure, by feel and on paper.  Here we're going to take a look at something more at the heart of the music.  The beat is, as its name suggests, the heartbeat of the music.  It is what creates the voice, the timing, the meaning.  The notes are like letters in a line of text.  Because of the beat we can actually hear those letters as words, phrases, ideas.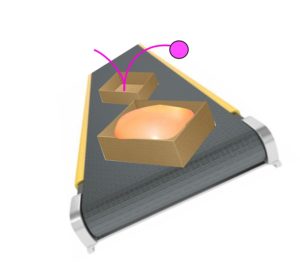 Where exactly is the beat to be found?  Is it just a metronome chirp?  If not, where and what is it?
Like the heartbeat in a person, the beat in music is really a pulse, not a hit.  Our hearts don't go "boom, boom, boom" like a metronome.  Hearts go "ba-boom, ba-boom, ba-boom," like the pickups in music that lead into each beat.
Beats are not merely a mathematical calculation.  (Do not tell this to metronomes or to any MIDI audio files because it would destroy their world!)  What makes music human is that our timing is responsive, just like our heart.
Studies about the human heart have shown Continue reading Finding the Beat, part 2