In the last article we talked about learning a tune starting with the ears, instead of with the eyes or brain. This is not merely about "learning by ear" but about taking a very practical break from the quantifiable — the written notes, names of notes, rules and regs — to allow the ears time to process a tune, its phrases, the beat notes, the pathways it follows to get you from one beat to the next. The ears know a tune long before the brain has a clue.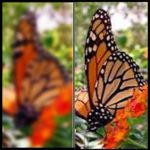 We are not merely advocating "feeling" instead of "thinking." By all means, use all you've got! But there are traps people fall into, and we're trying to avoid them. The brain is fully capable of micromanaging and obsessing over details it can't really understand, while ignoring the key moments and the bigger picture that we really need it for. Many people read music and drill the notes until they feel they get a tune down, but they usually neglect to recognize that the reason they got the tune was because they allowed their ears and hands time to learn it (meanwhile the eyes and brain took all the credit! O, the injustice!).
The bottom line, as mentioned in the last article, is that what we think most about is what we are able to verbalize. Without good words, we have a hard time thinking about, respecting, and developing the job done by the ears and hands (i.e. actually play the fiddle!).
"Ear map" were the words we came up with and emphasized in the last article. To learn a tune, we have to map it out with our ears.
The words for today are "clarify" and "embody." After mapping out the tune with our ears, we have to clarify the map, and embody the tune in our hands.
Think of how an artist draws a portrait. The first step is