This post was first published here almost 5 years ago, but the nice thing about jokes is that most of us hear them and forget them — this clever adaptation allows us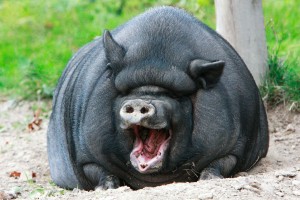 to enjoy them all over again the next time!  Here's a nice list of all those music jokes you may have heard (or read) and forgotten!
Note:  There are no fiddle jokes here.  Is there a message in this?  Is the fiddle such an awesome intrument that it's not funny?  Or do people already feel so sorry for us that they don't need to take us down a notch?
OK, get ready.  No instrument is sacred here!  (Caution #1:  Do not read this while playing a wind instrument.)  (Caution #2: These are not all in good taste.)
The prodigy:  A boy said to his dad, "I want to be a musician when I grow up."  His dad said, "Hold on there son, you can't do both."
Harmonica: What do you call a harmonica player's accompanist?  Fido.
Viola:  The violist said to the violinist, "You know, we violists can play 64th notes."  The violinist said, "Oh, yeah?  Let's hear them."  So the violist played him one.
Oboe:  What is a minor second?  Two oboes playing in unison.
Bagpipes:  Why do pipers always walk while they play?  To get away from the noise.  (It also makes them harder to hit.)
OH YES, LOTS MORE BELOW…
Continue reading Time for a Laugh!