Can you instantly play higher or lower when asked?  Some beginners start off with a sense of high and low on the fiddle that is visual instead of aural, and it can cause quite a few troubles.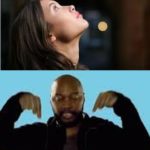 If you find yourself (or you have a student or friend) hesitating or reprocessing when someone says to play on a higher string, or to play a lower note than the one you're on, you may find it really useful to rethink "high" vs "low".
The only useful meaning of "high" and "low" on the fiddle is based on sound. Does the note sound higher, or lower? Does the string sound higher, or lower?
Some people start learning the fiddle visually, so they look down the fingerboard from the vantage point of their chinrest, and they see that technically the G string looks higher up than the E string. Don't look! Listen! Clearly the G is lower sounding than the E, and that's the only thing that counts.
One student I had was an architect, and he unfortunately started off by