A friend of mine was taken aback when a 4th grader in one of her music classes blurted out, "You're pretty smart — for a music teacher!" My friend asked the little girl why she said that. "Because you only teach singing and playing instruments. Can you multiply? Can you divide? Can you do fractions?"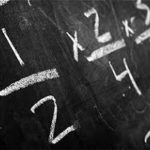 It's pretty cute to think of this feisty little girl holding her teacher's toes to the fire. But it's also a little troubling.  Is our educational system so compartmentalized that kids don't get to see how interconnected things really are? Do our teachers work so hard to teach their own curriculum that there's no mental space or time to tie the subjects together?
Below is some food for thought about the connections between music and 12 other subjects. I hope you enjoy these ideas — and feel free to add a comment if I missed any of your favorite connections!
Math — The little girl asked whether a music teacher can do fractions, so let's start there! Music divides and subdivides constantly along a timeline. We work with whole, half, quarter, eighth, sixteenth notes, and multiple ways to combine them, using triplets or adding a dot next to a note, to increase the note's value by 50%. Music makes counting physical. Many musicians do not actually count numbers while playing but rather feel and work with beats, and fractions of beats, in a more sensory way. Maybe this is why many musicians are so intuitively good at math.
English — Musical expression matches up well with the study of linguistics — the structure of words and phrases in language. This is most obvious when there are lyrics to a melody. Shifting note values from one verse to another help the music express different ideas through words, with changing rhythms from syllable to syllable. This connection between language and music is also