It's natural to feel nervous energy when performing.  We know that in performance, nothing is guaranteed, and that's part of what makes it exciting and fascinating.
But nervous energy is different from performance fear,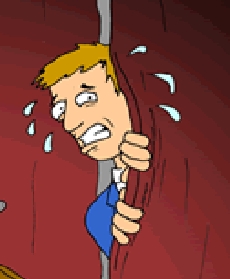 which we usually call "stagefright."  Stagefright seems to happen when performers focus mostly on their weaknesses instead of their strengths.  They worry about what people might think, whether they'll get through a tricky spot, or whether some unforeseen problem will throw them off.  They might even feel unsure if they're "deserving" of being out on stage.
In other words, people with stagefright are thinking about themselves, not about the music.
My theory is that stagefright is learned, and can be unlearned.  Often I see advice to people about special tricks Continue reading Is Stagefright Learned?