I admit it, I can think of several musicians that I have fallen in love with, though it's not quite as you might imagine. More than just enjoying their music, I felt all the symptoms of being in love. It was thrilling to be near the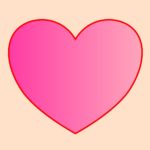 m when they were playing. I felt the warmth of their music long after hearing it. The odd part is, these particular people were pretty much just acquaintances or casual friends; we didn't know much about each other outside of the music. Is there such a thing as falling in love with someone's musical soul?
Has this happened to you? Not just liking a musician or a band or meaningful lyrics, but feeling deeply moved by what you hear? If not, keeping listening, it will come your way if you keep your ears, and your own musical soul, open!
I can only offer a few clues about this phenomenon. One of them comes from a moment that astonished me. Continue reading Falling in Love <3