Improvisation is about finding a path to get to the right note at the right time.  Composers like Beethoven improvised all the time, and managed to write down some of what they created.  When we play those compositions, they should sound as fresh as when they were written.
Too often, learning music seems to be about perfecting the playing of a sequence of notes.  It really should be about appreciating the way a tune (or composer) arrives at its musical destinations–the next beat, next phrase, next theme.  This is how the tune makes musical statements.  This is what the tune has to say, and what you have to say when you play it.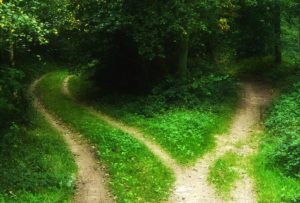 To focus on the perfection of each note is like focusing on each letter that spells each word you say as you speak.  Ultimately, you want to spell well, and say everything the way you want it to come across, but getting each detail right is not your first priority.  That would be like not seeing the forest for the trees.
Here's a basic exercise in improvisation: