Recently I added up what is going on in technology in many nooks and crannies of daily life for individuals, companies, governmental groups, and realized that www.fiddle-online.com may be just the kind of technology that's going to be truly meaningful in the future.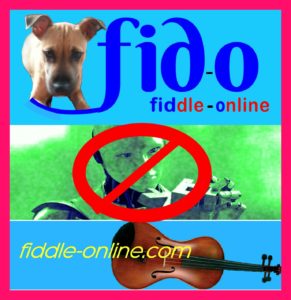 Look around:
A concert streaming service couldn't understand why musicians complained about getting contradictory and confusing information about their events.  The company explained the system's intended logic, but all appearances are that the programmers of their system simply didn't have the end users in mind when they devised their logical procedures.
A utility company has been accused of greed and scandal but one wonders if it had anything to do with their IT department.  It turns out that while some were wildly overcharged, others were not charged at all due to a new system.  Did the IT department get their side of the job done but skip a few steps crucial to customer service?
A branch of a state's government outsourced development of a payment system to a computer company only to find numerous glitches in the user interface, and were forced to pay high prices to get them fixed. The original contract was so high-priced they can't afford to redo the system.
A government IT department had consultations with a software company implementing a new electronic records system but locked out the person in the department that will actually be using the system. Did the IT people think they were the only ones who needed the information?
A group of doctors taking over a practice heard of the horrible experience of the previous doctors with electronic records and decided to bypass the computers in order to maintain their normal doctor-patient relationships; they have hired people to follow them and take dictation.
Programmers for a much-touted portal for a medical office didn't bother to include an acknowledgment page; patients are encouraged to set up an appointment online, and when they fill in the required information, they are returned to the same page that requested that they set up an appointment online. Seemingly simple fix, but it's not being done. Neither those who do the programming nor those who pay for it are much affected by the problem, unless complaints start pouring in.
Services like fiddle-online are different because of the direct connection to those who make use of the service. The prevailing disconnect we see between programmers and users is not sustainable.
In fiddle-online, the manager of the site is also the one who works directly with users, students, guest teachers.  Questions that my programmer-self might consider dumb and obvious, because I thought my design to be so clever, are taken quite seriously by my teacher-self, who says "Why should anything be confusing?  Why presume that others think the same way I do?"  When people complained about being trapped trying to prove to Google that they're human by answering unanswerable visual puzzles, I figured out a way to remove those puzzles without jeopardizing security.
As an experienced teacher, my job is to tune in to what learners want and need in order to learn better.  As site designer, I can actually make that happen.  That's why, for example, I devised a unique system to mark out phrases of music and provide self-repeating audio for each phrase.
Being the one who can resolve people's concerns, I am glad to be the one who hears from people about a video that's out of sync, or some wording being confusing, or discovers that some people really don't like to read much and need more visuals. Knowing that people want transparency, I can make sure that nobody is charged without being sure they know what they're clicking on and can confirm their choice.
If someone using the site makes a mistake. I don't have to refer the case to an IT department of workers who might be more more comfortable hiding behind code than having to take initiative and responsibility.
If a technological society is to be sustainable, techies need life experience, not just vocational knowledge.  They need empathy and willingness to experience the use of the products they make. Today's obsession with profitable college majors forgets how much more productive and happy workers are if they are able to engage with literature, music and the arts, and can think, speak and write well.   Tech services need to be personalized to serve real people.  People are not code; people don't automatically fall in line when you hit the start button.
Here are two examples of what can and does happen among techies who are not well-rounded, two personal stories from when I owned a CD distribution company:
One story is about an employee who lasted about 3 days. He was an expert in using the computer, had created a record label, done marketing, had an impressive resume. But I discovered he was hopeless about doing anything off the computer. He couldn't handle actual paper, file anything, read and understand the company's goals and purposes or represent us intelligently. He was a wiz on the computer but bored with everything physical and real, and that was a total mismatch for us and, I believe, would be for any company.
The other story is about a guy who came in to fix a computer in the office, and ended up changing an employee's font and screen resolution, apparently to amuse himself.  Oh, it's easy to put it back the way it was, he told me, all you had to do to was… He seemed to have no clue that we had actual work to do!
Too often people imagine that if something seems easy, obvious, and logical to themselves, it should be easy, obvious and logical to everyone else.  When this attitude guides programmers for tech services, it creates an unsustainable divide between programmers and users.
Fiddle-online.com has been shaped by two things — my skills, and the feedback that has come in from people who make use of the site.  My skills are drawn from 40 years of teaching individuals and groups, performing widely, having run a business, my writings and contacts.  If we grow, I would seek assistance from people who also have empathy and experience with what we are doing, not from narrow specialists.
I haven't really done it alone, though — I'm grateful to Adrian, the fellow who wrote the scripts that automate the site.  He runs a similar business, Vibralogix, and is willing to personally take on feedback and solve problems for his many users.  He has solved a number of script problems for fiddle-online that I couldn't figure out myself.
Please note too that there are many well-rounded and thoughtful IT people out there, even if some are trapped by the tentacles of bureaucracy.  In fact, many programmers are also musicians!  Perhaps a big part of the problem stems from the relentless profit worship taught in business schools.
If you are a learner on fiddle-online, please know that although I can only put in the time I can manage, I do get around to everything, and pretty quickly, so if you have concerns, requests, notice anything confusing or inconvenient, tell me and I'll address it!
I look forward to hearing from you, and any suggestions or feedback you may have.  Enjoy the music, and above all, enjoy the process of your own learning!

©2019 Ed Pearlman