Music heals.  It is widely used in therapy, it soothes the moods of people round the world, and the act of playing music generates endorphins that make a player feel better.
Music therapy has been used for many years for its multi-sensory expression.  Studies about neurological development support its use to draw out feelings and concerns of patients.  It was found to be particularly effective with traumatized children after World War II.  Therapists use many methods to work with people, including moving to music, listening, playing on instruments, body percussion, singing, and songwriting.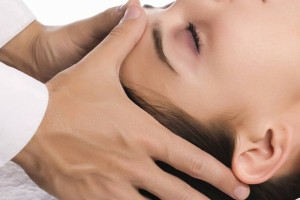 In the 1930s, my mother studied piano from a man named Moissaye Boguslawski, who had grand notions of what music could do to heal people.  He believed, ahead of his times, that music could cure antisocial behavior and treat memory loss.  A prominent concert pianist with various symphonies, he insisted on playing regular piano concerts at the Cook County Hospital for the Insane, a place in Chicago commonly called Dunning, which doubled as an insane asylum and a poorhouse.  Boguslawski was convinced that music had healing effects on people suffering in that institution.