Performing does not just mean playing while a bunch of people watch. You're performing a tune any time you try to play all the way through it. But this is nothing to shy away from or build up as bigger than it really is — a performance could be for your teacher, or in a session, or even playing along with a recording on fiddle-online.com.
Perfection is not an issue when performing; in fact, "perfection" should be off the table. The goal in performing a tune is to get through it in time. How well you actually play it is for you to judge afterwards. Once you know you can finish what you start, whether a tune, a part or even a phrase, you can practice, polish, hone, develop your musical ideas. If you know you can get through the tune in time, you can play it with and for others, enjoying their company, enjoying the music, and learning what you need to work on in order to play it better.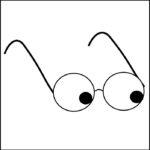 A big part of practicing is strategizing for how you plan to play through, or perform, a tune — regardless of how well you know the tune. Don't wait for that elusive moment when you think you know it "well enough to perform," that future time when you plan to have all the notes nailed down. You wouldn't want to nail a bunch of wooden boards securely in place without an overall plan for where they actually fit.
To strategize for performance, start at the beginning. Continue reading Strategizing for Performance