I once had a beginning student named Harry, who was 72 years old.  He did quite well, generally, but one day I heard him playing a tune all wrong.
The tune had the rhythm of quarter, eighth, eighth, repeated four times.  Then there were two quarter notes and a run of eighths.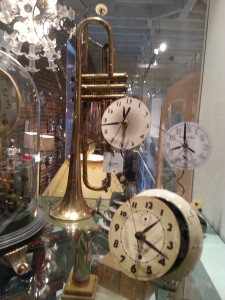 He had played this tune fine before, but that day, he played all the notes straight through as eighth notes–da da da da da da.  At that moment he was reading the tune and completely ignoring the written rhythms.
I said, "Harry, what are you doing?  You know this tune.  See the quarter notes, and the eighth notes?"
Said Harry, "I didn't want to waste time."
Continue reading Music Is Time