Music & walking in Scotland




Click here to stay in the loop about our summer music & walking trips to Scotland!

Click above for associated workshops & articles

Sunday 28 June
– from the Burns & Borders tour
Harper/singer Corrina Hewat, border piper Matt Seattle, fiddler Iain Fraser, singer Emily Smith (with guitarist/fiddler Jamie McClennan), singer/pianist Alan Reid, and fiddler Alistair McCulloch
To hear about future online concerts, subscribe below!
Corrina Hewat
Corrina Hewat is a Scottish singer and harper, composer, educator, director, big thinker. Widely regarded as one of Scotland's most original musicians, she has been involved with a huge variety of bands and projects over the last 25 years, including the bands Bachué (with pianist David Milligan), Shine (with Mary Macmaster & Alyth McCormack) and the Scots supergroup the Unusual Suspects.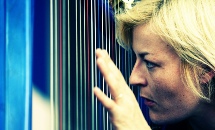 Matt Seattle
Matt is a performer, composer and researcher, focused for 30 years on the repertoire, style and techniques of the Border pipes, exploring historical repertoire as a foundation for present-day practice. His editions of the 1733 William Dixon manuscript, published as The Master Piper, have established that a sophisticated tradition of piping, with an æsthetic quite distinct from that of the Highlands, flourished in the Border regions during the 18th century.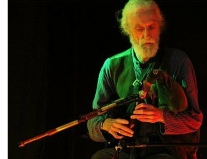 Iain Fraser
Iain is a performer and teacher. He grew up in a musical family, learning at first from his father, who played pipes, and the Stirling Strathspey and Reel Society. His brother Alasdair is a well known ambassador for the Scottish fiddle. Iain developed the Glasgow Fiddle Workshop in the 1990s, has taught for decades in the Feisean movement, and was principal fiddle teacher at the Royal Conservatoire of Scotland before taking teaching positions in the Borders.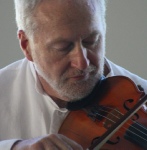 Emily Smith and Jamie McClennan
Emily Smith has won multiple awards for her singing and songwriting. Based in Dumfries & Galloway, her music is unshakeably Scottish but open to wider horizons as well. Her expressive voice eases tired ears and lifts souls with its simple beauty. Emily has released eight albums and has worked with many musical greats, including a Transatlantic Sessions tour. Her musical collaborator and husband, New Zealander Jamie McClennan, has accompanied her throughout her career on guitar and fiddle.
Alan Reid
Alan is a singer, songwriter, guitarist and keyboard player who has brought Scottish music to audiences on 5 continents since 1975. He made nearly 30 albums as a member of the Battlefield Band, plus several duo and solo albums. On one album he uses songs to tell the dramatic story of John Paul Jones, who grew up on the coast south of Dumfries. Alan is one of the singers on the Complete Songs of Robert Burns released by Linn Records.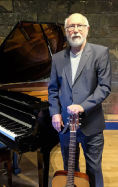 Alistair McCulloch
Alistair is one of Scotland's best fiddle performers and teachers. Based in Ayr, he has permission to perform on the Gregg fiddle originally belonging to Robert Burns's dancing master. Past winner of many fiddle championships, Alistair is fiddle instructor at the Royal Conservatoire of Scotland, tours with the Alistair McCulloch trio and runs a fiddle weekend called "Land o' Burns."