Music & walking in Scotland




Click here to stay in the loop about our summer music & walking trips to Scotland!

Click above for associated workshops & articles

Sunday 12 July
– from the Outer Hebrides tour
Gaelic singer Gillebride Macmillan, piper & singer Chloe Steele, fiddler & storyteller Allan Henderson, accordionist Iain Angus MacLeod
To hear about future online concerts, subscribe below!
Gillebride Macmillan
Gillebride (pron. Gill-ah-BREEDGE-eh) is from South Uist in the Outer Hebrides. Gaelic is his first language and Gaelic songs and traditions were always an important part of family life. He performs Gaelic song, and teaches Gaelic at university. His recordings include both traditional songs and new ones he has composed, all in Gaelic. He stars as Gwyllyn the Bard in the Starz production of "Outlander" where he regales those in Castle Leoch with traditional Gaelic songs and tales.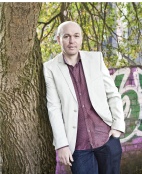 Allan Henderson
Allan grew up in the western Highlands in a musical family, and currently lives on Benbecula, between North and South Uist. He toured with the band Blazin' Fiddles for 15 years, is a teacher, composer, and tells entertaining historical stories about Gaelic culture. He is a well-known part of the music scene in Scotland, as are his siblings, harper/pianist Ingrid, multi-instrumentalist Ewen (of Mànran) and fiddler Megan (of Breabach).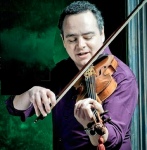 Iain Angus MacLeod
From the Isle of Harris, Iain Angus has played accordion for many a performance, ceilidh, and Scottish dance. His ceilidh dance band produced a CD of dance music. During the day, he pilots a boat from Harris to show people the islands of St Kilda.
See Iain Angus play on top of a car before a wedding barn dance!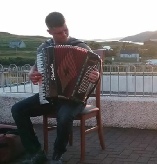 Chloe Steele
Born and bred on South Uist, Chloe has been surrounded by music and Gaelic since she was very young. She majored in Bagpipes and Gaelic song, put out a solo CD in 2018, runs ceilidhs in South Uist, and teaches at the Feis. In 2019, Chloe made her own film documentary, "Bann nam Baghasdal", showcasing the strong bond between two townships in South Uist and Cape Breton.