Music & walking in Scotland




Click here to stay in the loop about our summer music & walking trips to Scotland!

Click above for associated workshops & articles

Sunday 14 June
– from the Highlands & Skye tour
Accordionist Sandy Brechin (with guitarist/singer Ewan Wilkinson),
Gaelic singer Gillebride Macmillan, fiddler Gordon Gunn, piper Fin Moore
To hear about future online concerts, subscribe below!
Sandy Brechin and Ewan Wilkinson
Sandy is a wildly entertaining accordion player, as can be guessed from his CD titles Out of His Box, Out of His Tree, and his ceilidh band, "The Sensational Jimi Shandrix Experience"! He has played with the bands Seelyhoo, Bùrach, and the Sandy Brechin Band, which have toured the world. He has often worked with Ewan Wilkinson, who plays guitar and has a rich, powerful singing voice.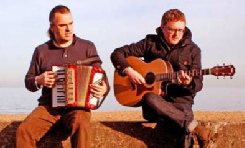 Gillebride Macmillan
Gillebride (pron. Gill-ah-BREEDGE-eh) is from South Uist in the Outer Hebrides. Gaelic is his first language and Gaelic songs and traditions were always an important part of family life. He performs Gaelic song, and teaches Gaelic at university. His recordings include both traditional songs and new ones he has composed, all in Gaelic. He stars as Gwyllyn the Bard in the Starz production of "Outlander" where he regales those in Castle Leoch with traditional Gaelic songs and tales.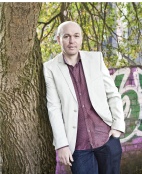 Gordon Gunn
Gordon is from Wick, in the northern mainland of Scotland. He's a virtuoso traditional fiddler and a founding member of Session A9 (Dougie MacLean called them "the best band to have come out of Scotland in 100 years"). He travels far and wide as a performer and instructor, and in addition to his solo albums, has played on over 50 albums as a session musician.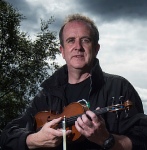 Fin Moore
Fin makes bagpipes in the Dunkeld area, and teaches and performs smallpipes, Border pipes and Highland pipes. His father Hamish Moore was a pioneer in the revival of the Scottish smallpipes. Fin has played and recorded with the pipe quartet Seudan, using the Moores' reproduction of 18th century Highland pipes, and teaches each year at the music and dance festival Ceolas in South Uist. He and his wife Sarah Hoy have a fiddle and pipes duo.